Today I'm introducing the 5 steps that helped me to achieve credit freedom. Apply them also if you want to get rid of bank bonds once and for all and be financially free.
Step 1. Look at the truth in the eyes
When you have loans, you can not just shake your head in the sand like ostriches and think the problem alone will be solved. Take a detailed printout from your bank (or banks) about your obligations and make a table to describe your loans by type, size, term, and interest.
Put the ones with the highest interest in red – they will be your starting point.
When you have loans, you can not just shake your head in the sand
Click To Tweet
…the first thing you have to do when you wake up in a situation like this is you have to say I am never going in one of those places again for any reason no matter what happens ever…
Step 2. Win fast victories
When you are already aware of what you need to fight, you can apply simple steps to reduce the amount or interest of your obligations. Such a step is to try to renegotiate your credits.
If they are in a different bank than your employer, agree to refinance your credit on more favorable terms. You will be surprised at how helpful and responsive the banks are to their good clients.
Another thing you can do right now is to unite your obligations, especially if you have high-interest rates. Besides, you will only have one installment that is much more convenient, it will be less than the sum of the previous ones.
Step 3. Make your family budget
This is the first step towards repaying your loans. It looks like something simple, but it's a powerful tool that will get you close to credit, and then to financial freedom.
When you know where your money is going, you will be able to estimate which costs can be optimized and money left to repay your credits. You will find that there are dozens of useless things that you spend your money – from online subscriptions that you do not use to meaningless emotional purchases.
Step 4. Make a plan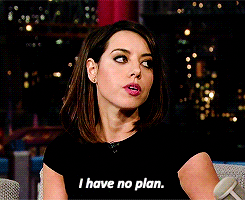 Many people are tempted to repay first loans with the slightest balance, but it only has a psychological effect that a loan is gone.
First, repay loans with higher interest rates first, then those with lower ones.
And secondly, the biggest effect of early repayment is when the payday loan is withdrawn soon. When it's a couple of months (or years in mortgage loans), it's almost unwise to repay them early if you have newer credits.
Step 5. Act and reward
Change your life today. Don't gamble on the future, act now, without delay. -Simone de Beauvoir

— Famous Quotes (@quotedefamous) September 16, 2017
When you already have an action plan, you will not worry every time you have to pay your monthly loan installment. If you make it a priority, every free pound will go to the Credit Freedom Fund, as I did.
Before I was wondering exactly what to buy (or where to invest) the money from the bonuses received. I realized that the biggest effect in the financial dimension would have if I repaid my payday loans off faster. So it was. Since I no longer had any obligations, the investments started to grow very fast.
The only justifiable option to invest free money rather than repay your credit is when this investment brings you a better return than the interest on the loan.
If you follow these steps or at least some of them – celebrate. Do something that pleases you to notice the progress.
---
Most payday loans are easy to get. However, this doesn't mean that they're easy for borrowers to repay. In many cases, all it takes is a small financial hiccup to make repaying a payday loan seriously difficult, potentially causing you to become entangled in debt.
Although paying off a payday loan isn't always easy, there are several ways to get out of debt and put your loan behind you. Below, we've listed three of the most effective ways to repay a payday loan, ranging from enhancing your credit score to using long-term finance.
Ask for a repayment package
Improve your credit score
Use a long-term loan