It is now modern to take payday loans every day. Some people even get to a life of credit, which is not very reasonable. You must not allow yourself to come to such a position. Take care of your credit freedom because today it is the most treacherous prison in which people enter by themselves. And to get out of this matrix just follow our tips and try to get rid of the loans.
Do not run away from the truth
So, the next month starts and the next installments on the loans are waiting for you. Again you start to think frantically and plan the payments. Stop! Panic is redundant, it will only bring you even more stress. Accept the truth that you have long-term obligations. There is no way this fact can happen anyway behind you. Paying the loan is part of your life, so look into your eyes and realize that panic, in this case, will not help you. More will help you to stand firmly on the ground, accept once and for all that you have an obligation, take up your pay and get rid of the loans.
Analyze your payments
This means making a list of all your loans. Make a table to describe them by type, term, size, and interest. You will immediately notice the difference in the interest rate if you use a credit card that you have at least one or a quick loan. Mark all such loans at a high-interest rate per year. This is the first step you will make. High-interest rate loans are your priority.
A high-interest rate is considered to be over 12% per year
Click To Tweet
Renegotiation of loan terms or early repayment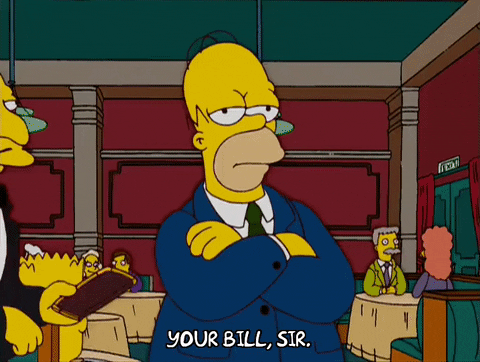 The real fight begins here. It takes time to get rid of the loans, but if you apply your strategy well you will reach the freedom you are looking for. There are several options for renegotiating the terms.
The best option is early repayment. You can quickly eliminate small credits, forget about them, and eventually remove them from the list.
The second option is to renegotiate the terms by submitting a portion of the principal. Ask your financial institution, such options always exist. So, after a reduction in the principal, there is also the easier early repayment, which again has to be declared that you want it in order to deduct part of the obligation.
There is also a third option in the form of refinancing all loans in order to obtain more favorable terms. This, as is all about finance, is a two-edged sword. Remember that the idea of refinancing is to have a total contribution of all liabilities that is less than the sum of the previous ones. And you can combine all three options.
Make yourself a weekly and monthly budget
In this budget, you will also include the repayment of the loans. Do not underestimate such budgeting, it will only be for your benefit. With a similar budget, costs are optimized to the right level as long as you follow your initial plan, namely to get rid of the loans. This should be the priority point in your budget. Thus you will be able to reach the coveted freedom. Do not forget that fast loans also form a credit history. Be careful when you draw such credits and you should always know that they are only for emergencies. Many people think that with payday loans they can solve financial problems, but they eventually aggravate the situation. Use such services only for short terms and if you are sure you will be able to pay them early or on time.