The arrival of the money on your bill is undoubtedly good news. With their help, you will finally be able to realize the dream project or solve the financial problem that prevents you from sleeping at night. So far so good. At the same time, however, taking a credit is also a serious commitment. Here you are one good news for all of you that have payday loans.
Alabama legislators haven't given up on trying to scale back the cost of a payday loan. The most recent attempt at payday loan reform is attempting to give those who seek payday loans additional time to pay them back. So far, the proposed bill has earned bipartisan support in the Alabama Legislature.
How Would the Proposed Legislation Change the Current Law?
Right now, payday lending institutions can require the loan to be paid back anywhere from 10 days to 31 days after disbursement. Additionally, payday lenders are allowed to charge high rates on short-term loans – as much as 17.5 percent. That means, for instance, if a borrower's loan term is 14 days long and the fee from the lender is calculated as an annual percentage rate, it amounts to 455 percent APR. The new legislation sponsored by Sen. Arthur Orr (R-Decatur) would set a minimum repayment term of 30 days for payday loans. While that may not seem like a big change, it does help.
"In the process, we cut the rate from over 400 percent to a little over 200 percent," Orr said according to coverage by al.com.
Orr also said the proposed change would help borrowers because it will allow them to budget the repayment into their monthly bills, instead of having to potentially repay it in less than two weeks.
How This Impacts Borrowers
This legislation would be a welcome break for borrowers, especially the ones who are caught in the never-ending cycle of taking out payday loans. It's being applauded by entities such as the Southern Poverty Law Center and is being supported by mayors in Alabama. That's because payday loans have a reputation as being one of the worst choices in terms of borrowing money, and oftentimes, they're used by people who can't afford to be paying the high fees attached to the loans in the first place. It's not uncommon for payday loans borrowers to write a check upfront or give a lender permission to access their checking account. In order to receive the loan, they give the lender the authority to take out the balance in full when their paycheck is deposited – also known as wage garnishment.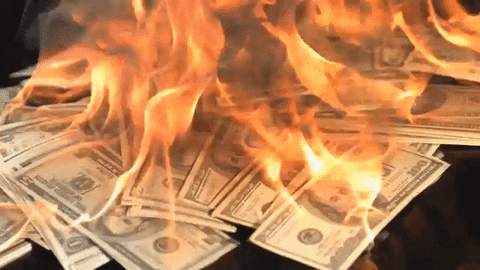 The problems stack up when overdraft fees build up because there isn't enough money in the account by the time the lender withdraws it. Or it leaves the borrower short on cash again until their next paycheck. This is when the cycle might repeat itself, leading a borrower to take out another payday loan to cover the payments. The reason borrowers opt for these types of loans, despite their high fees, is because unlike other unsecured loans, even borrowers with bad credit can get them. All they need to secure the loan is a checking account and a proven income. That's the main selling point to this kind of loan. If successful, this legislation could help Alabama payday loan borrowers manage their debt more efficiently, providing a bit of a buffer for struggling debtors.