Even the new higher fees for studying in the UK have not stifled the interest of foreign applicants to acquiring higher education right there. An important role in this lies in the possibility that the study fee is covered by a student loan granted by the state, which postpones in time the payment of these new £ 27,000 needed to pay a 3-year bachelor program. But let's see how things are going in the USA. Yesterday the website www.lendedu.com posted that:
College Ave Student Loans Completes $161 Million Securitization
In a remarkable achievement for the next-generation student loan provider, College Ave Student Loans recently completed its first student loan securitization. The bond issue, underwritten by Barclays, was very popular with investors.
This successful loan securitization program makes College Ave and other alternative lenders an ever-growing threat to margins and loan originations for traditional competition, banks, and other lenders, in student lending. New firms such as College Ave are nimble and innovative with their use of mobile apps, streamlined technology, and repayment flexibility.
The College Ave transaction earned strong ratings from DBRS and S&P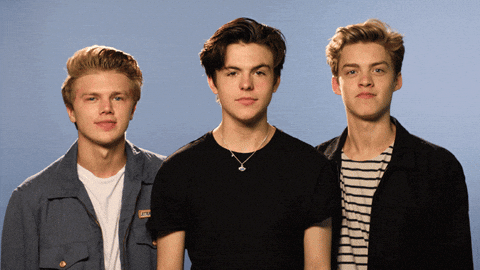 College Ave CEO Joe DePaulo was very pleased with the success of the bond issue and the strong ratings from the leading issuers. He commented, "The successful first securitization and ratings from DBRS and S&P further confirm the outstanding quality of our assets and portfolio." Additionally, in a statement from the company's headquarters in Wilmington, DE, College Ave confirmed their intention to offer an asset-backed bond on an annual basis going forward.
The average student loan debt for the Class of 2016 was around $28,000 per borrower. In total, over 44 million Americans maintain student debt for a total loan debt of $1.4 trillion. By offering to refinance, College Ave and other innovative lenders have a chance to build large portfolios through existing loan obligations.
The success of College Ave derives from a simplified loan process and technology investments for potential and current student loan debt holders. It offers a wide range of loan offers for students and former students to help them pay off their loans quickly with flexible repayment options. The existing private student loan market is dominated by traditional players such as national banks, but the student borrowers' appetite for better service and cheaper rates is disrupting the industry.
And now we can take a look at the overall picture of this sample for student loans provided by us again by Lendedu.
Total Outstanding Student Loan Debt:

 

$1.41 trillion +
Average Federal Student Loan Default Rate:

 11.8%
Average Number of College Grads with Student loan Debt:

 60%
Average Debt Per Borrower:

 $27,975
Average Debt Per Graduate:

 $16,723
Note: This stat is often incorrectly reported. Many sites post the average debt per borrower statistic as the average debt per graduate.
Average Debt Per Graduate Student:

 $57,600
Average Debt Per Borrower at a Public School:

 $26,828
Average Debt Per Borrower at a Private School:

 $30,281
Department of Education's Estimated Profit Over Next 10 Years:

 $127 billion
Another positive news for student loans presents us www.davisvanguard.org
Yesterday Rep. John Garamendi (D-CA) and Rep. Brian Fitzpatrick (R-PA) introduced the bipartisan Student Loan Refinancing and Recalculating Act, H.R. 4001, to address the ballooning student loan debt crisis in America that cripples over 40 million Americans and their families
This legislation would allow students to refinance their student loan interest rates, lower future student loan interest rates, eliminate origination fees on student loans, delay student loan interest rate accrual for low-income and middle-class borrowers while they are pursuing their education, and allow for borrowers in medical or dental residencies to defer payments until the completion of their program.
Student loans are developing in a positive direction, so young people go ahead and educate, and when you do not have the opportunity for higher education, you can rely on student loans.