New payday loans rules. Despite the efforts of those in the payday lending industry against finalizing the new Payday loan rules The Consumer Financial Protection Bureau has already issued them!
More than a year has passed in which auto title and other small-dollar loan markets — along with their supporters have put in a lot of effort to try to stop issuing the new rules about payday loans. During this time The Consumer Financial Protection Bureau have received more than 1 million publicly submitted comments from people who don't support the rule.  And here comes the question, as the www.consumerist.com says in their article:
"Are The Comments Opposing Payday Loan Rules Legitimate?
Last summer, the Consumer Financial Protection Bureau released proposed rules intended to prevent borrowers from falling into the costly revolving debt trap that can leave people worse off than if they hadn't borrowed money in the first place. Since then, those in the payday lending industry have ramped up their efforts to ensure the proposal isn't finalized.
The proposed CFPB rules are intended to reduce the likelihood of borrowers falling into the trap of revolving debt associated with payday loans."
In general, users disagree with the proposed new rules, you can read some of their arguments in the comments bellow:
"It's time to have real solutions instead of a law that will hurt the people that use cash loans," one commenter wrote.
"I don't think the CFPB should pass a law saying how many pay day loans I can get over some time. They don't know my financial situation. I choose these loans because they are the best way for me to keep up with my finances. This law would make it so that I have no good options for borrowing money when I need it.
"I work for a loan company and I am totally against the proposed rules," one comment reads. "We understand our customers and their financial needs. As an employee, I have better insight as to what would and would not be beneficial for our customers."
But in spite of all efforts and letters was sent on Friday NEW YORK (CNNMoney) announced the news that:
The Consumer Financial Protection Bureau issued new rules on payday loans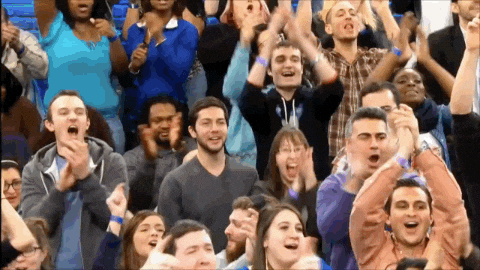 Consumer advocates say the rules will help low-income people and families trapped in endless cycles of debt. The industry argues that payday loans provide an option for people facing unexpected expenses or financial emergencies. The rules could cripple the industry, which collected about $3.6 billion in fee revenue in 2015, according to the CFPB.
Dennis Shaul, CEO of the CFSA industry group, concedes that some customers do get trapped by payday loans in a harmful cycle of debt – but it's a small percentage, maybe 15 percent, he says. "We're making about an average of 4 percent return on investment," he told CNNMoney.
We're not making an obscene profit on the backs of people.
Click To Tweet
WHEN?
The CFPB's new rules will take effect in July 2019 and will also apply to other types of loan products beyond traditional payday loans. They include auto title loans, deposit advance products, and longer-term loans with balloon payments.
This is how the saga with the new payday loan rules ends. And we will hope that they will really be to the benefit of consumers, and not to their detriment.