What can we use payday loans for?
Health – often a sudden cost of covering treatment, forces us to seek a loan to guarantee the lives and health of our loved ones.
Bills – You can pay your bills for electricity, heating, water, and so on. The ideal credit for you would be to pay.
Purchase – sometimes we want a break – there is nothing wrong with that. We often have to act quickly so that we do not miss out on the favorable prices and conditions, but we do not have the necessary funds.
Using Fast Loans is intended to provide opportunities and solutions for the urgent need for money on a loan. It helps people meet their urgent needs and cope with potential financial problems. But a recent study revealed that consumers who use payday loans are likely to have poor health.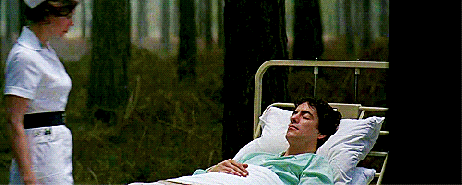 A new study has disclosed that almost 40 percent of people seeking short-term, high-interest loans from lenders such as payday loan companies are likely to report their health as either fair or poor.
University of Washington Ph.D. students conducted a study reviewing fringe banking products – defined as short-term, high-interest loans including car title loans, pawn shops, and payday loans – and their users' health, according to The Guardian.
"Most prior research on the topic focuses exclusively on the financial consequences of the loan, whether borrowers are better or worse off financially," Jerzy Eisenberg-Guyot, the study's lead author, said via The Guardian. "We thought it was too restrictive of a way to look at it."
Instead, Eisenberg-Guyot and his team conducted statistical analysis from U.S. Census Bureau's Current Population Survey data and a survey from the Federal Deposit Insurance Corporation during 2011 to 2015. Participants were asked to note whether they generally thought their health was either "poor/fair" or "good/very good/excellent." Responses had then been compared to groups of people having comparable backgrounds, as less-educated, minority, and poor Americans are more likely to disclose they have poorer health overall, reported The Guardian.
Furthermore, the study found people using fringe banking products as well as those "unbanked" (not having a bank account) had been "associated with worse self-rated health." But the researchers noted the study carried a weakness for potential "reverse causation" or people with poor health are more likely to utilize these products. However, the researchers did note: "This research adds to the growing evidence that connects specific kinds of household debt and financial exclusion to poor health." The analysis did not include people who either reported poor health within three months before using a fringe banking product or people with a disability.
Billion-Dollar Industry
Short-term loans have grown from a $10 billion industry in 1998 to $48 billion in 2011, reported The Guardian. Interest is extremely high on these loans—up to 600 percent per year—and the funds, typically utilized by low-income borrowers, are used for necessities including car repairs, food, and rent, according to the study. With $55 bi-weekly average loan fees, paying down this debt can be challenging. State laws governing loans vary, so it's important to be familiar with the state where the loan originated. If you need help repaying these loans, some lenders allow you to take out a new loan with an extended repayment plan, or you can get help from a credit counseling agency to negotiate new repayment terms or a settlement. Some banks and credit unions also offer personal loans geared toward consumers who have fair or poor credit. Some even offer quick approval and funding, so it can be helpful to check your credit to see if you might qualify for a personal loan that has lower interest rates and longer repayment terms than a payday loan or similar "fringe" banking product.