Are you searching for the prime payday loan but unsure about its authenticity?
Or perhaps you have been recommended a tempting trial offer yet feel a little skeptical?
When it comes to payday loans, it is wise to be cautious.
Click To Tweet
When it comes to these types of loans, it is wise to be cautious. These days it is easy to get caught up in enticing yet false commercials and flashy campaigns. Regrettably, they often promise you low-interest rates yet secretly deliver shockingly high ones.
Bad credit loans are lurking everywhere. Listed below are some top tips if you are looking to take out a payday loan or just want to learn more about their requirements.
1) First, you must ask yourself; do I REALLY need this loan?
via GIPHY

A common practice in our world is to rush into decisions without extensive research. Quite often in the UK, we are won over by a company's promise to solve our financial debt and to save ourselves the stress of an overdue payment. There is definitely a demand for companies to provide customers all of the facts about the payday loan before they sign up to it.
However, it doesn't hurt to do your homework and read customer review's about that particular payday loan and if anyone has experienced previous problems from it.
If you think you could hold out for a few more weeks without withdrawing one, it is probably best to do so. With everything, there is a risk and sometimes, some of them just aren't worth taking.
2) Consider your Creditworthiness
What do we mean by this? Well, "creditworthiness" is an analysis made by lenders to assess whether or not you are notable for a loan. Perhaps you have a bad credit history that has the potential to hold you back or a poor credit score before you apply for a payday loan it is best to check. If a company secretly promotes bad credit loans, they are more likely to overlook your repayment history heavily. Yet, if a company is a little more legitimate, they will take these factors seriously.
Of course, the choice about which company to go with is all in your hands but please be aware that they will also do their research on you too.
3) Stick to ONE loan lender!
Loans for People with Bad Credit
Payday Loan for Bad Credit Direct Lender
When you're applying for payday loans, it is best to stick to one lender rather than twenty! Jumping from one lender to the next may be a quick and easy solution to today's problems, but you will want to run and hide from tomorrows!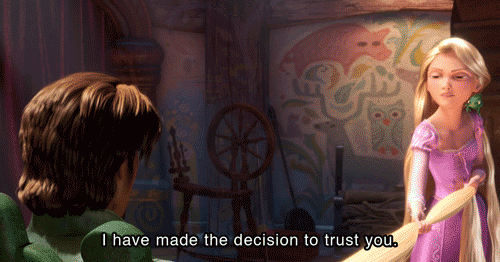 Once you start applying here and there, you'll lose track of which company you are paying back and how much interest is owed. Additionally, spreading yourself thin among lending companies means that your financial stability is under threat. You could gain a reputation for yourself and may be banned from future opportunities to take out payday loans. Nobody wants to go through these types of experiences, so it really is best to avoid gaining a bad credit loan history.
In general, payday loans work well when you are 100% sure about your chosen company's history and your credit history track record. Therefore, if you're truly in need of a payday loan, please take note of the above tips.
---
Kansas Lawmakers Choose Not to Recommend Legislation on Payday Loans Kansas lawmakers considered tighter rules on payday lending during a committee meeting Wednesday, but they ultimately decided not to recommend more regulations for the short-term loans. Republican Senate Vice President Jeff Longbine chairs the Special Committee on Financial Institutions and Insurance. He said Kansas officials should wait to see the effects of federal regulations recently released on the issue. "I think it's prudent at this point to wait and get a full digest and allow people time to see what the ruling says, what the ramifications in Kansas are," said Longbine, an Emporia Republican. Some members of the committee weren't happy with the lack of action. Republican Representative Randy Powell of Olathe said the industry needs more regulation.
Payday Loans for Bad Credit